First of all, I had zero interest in staying over the summer until a last-minute decision at the end of my sophomore year when the opportunity arose and I kind of just said that I'd do it. I didn't really know anyone well that was staying, and with a significantly reduced population on campus (mind you, the people of Wesleyan make Wesleyan what it is to me), it would just be a sad shell much like any other university grounds. But almost immediately, I was proven drastically otherwise.
You really get to hunker down and live a normal daily life with these beautiful kids in a mostly stress-free, relaxed environment in which you actually have the time you want to be able to get to know them and subsequently spend the time with them that you'd like during the year but are just too busy for. And better yet, meet all kinds of kids from all the different corners of Wesleyan that you would not have interacted with (or perhaps even seen!) otherwise. Everyone's in it together, and therefore there is a beautiful sense of family and "camaraderie" if I can use such a term that I think is kinda corny but applies nonetheless.
Additionally I have to say that I think I got the best job on campus, for my personality and interests anyways, which was for WILD Wes. We built a staircase up to Summerfields — one of the campus dining halls — (machine-free!) and tended to the existing WILD WestCo site all while worked by our own schedule dweebing around in the sun (or stressing out in the library on rainy days trying to figure out how the heck we were actually to build stairs) all day. A two hour noon lunch gave us the time for a leisurely lunch adventure (doughnuts, anyone?) and/or nap. By six o'clock at the very latest our day was done, and we would all be able to happily laze around the rest of the day after the physical exhaustion our everyday work brought us. And after a much needed shower and dinner, we would likely reconvene in an after-work gathering many other kids from campus would join. Best. Summer. Ever.
Have I sold it to you yet? Great. Now you can evaluate some of your options!
Campus Jobs Available:
1. Lab Work: from my observation (see what I did there) of my friends' lab positions, they're pretty low-stress and do not demand many hours, no homework (naturally), and I think good pay.
2. Library: seems like a lot of sitting around in a fairly dark building full of books, but if that's your jam then more power to ya.
3. Freeman Athletic Facility: watch other kids work out. Or read a magazine or something. You may or may not be able to control the music if you work in the gym room, too.
4. Student Groups: WILDWes, Long Lane Farm, etc.
5. Be an RA/Work for ResLife: probably really low-key, since the dorms are not super populated over the summer. From what I understand, housing is included.
Other Ways to Stay:
1. Summer classes! Try something new or of interest, get 'em out of the way in a more leisurely setting, or under your belt if you screwed up and find yourself a little behind on your major requirements. For a credit or just for fun and a great, concrete and very applicable skill for your future, I recommend GIS. You learn how to make maps! It's a good time.
2. Work, intern, or volunteer nearby. I know someone who was interning in Hartford for an insurance company. It's a commute relative to an on campus job, which is no commute, but he found it well worth it. Also, another one of my friends worked at a restaurant on Main Street (a short walk from campus), another worked as a veterinarian a short commute away (woah!), and one lab kid who also volunteered at the Middlsex Hospital (just a walk from campus).
3. Stick around just for giggles. Heck, even after you've graduated, you can still house in one of the frats and everyone's more than happy to have you at the social gatherings, from the usual nighttime socials to the afternoon barbecues on Foss and frat house brunches (with food and drinks made by yours truly).
— "I'm working on my thesis" is a valid answer to give when people ask what you're doing, if you feel like you need one. But no one's going to judge.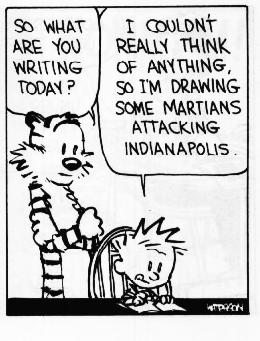 I definitely made some of the best friends I have ever made at Wesleyan over the summer, got to practice living on my own, and, though not that it has been able to last through semester abroad, I got in quite good shape. To name just a few things. No questions asked, I would stay again.
Speaking of which, I better get back to writing that COE summer grant proposal.